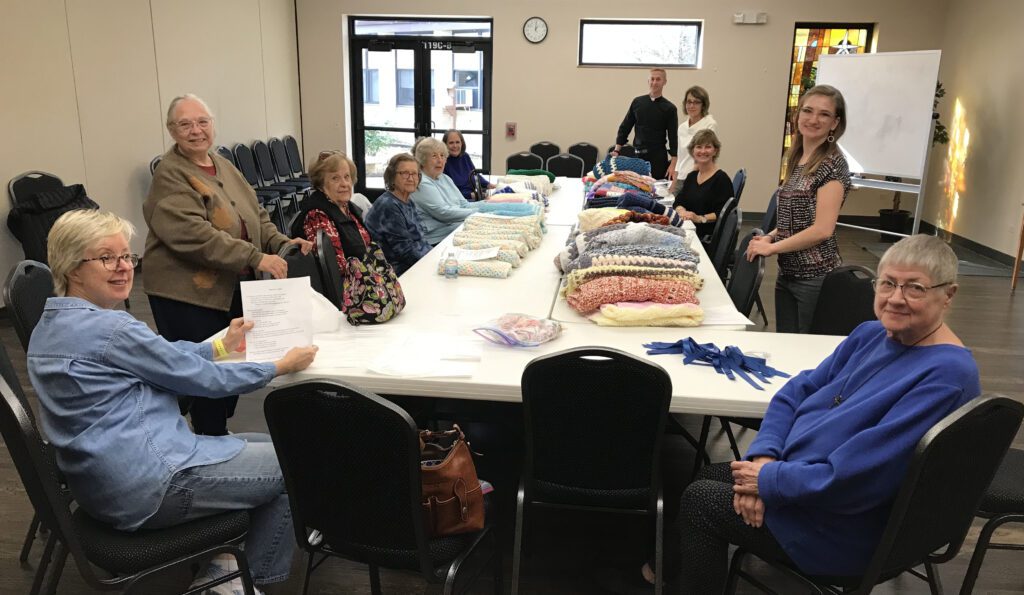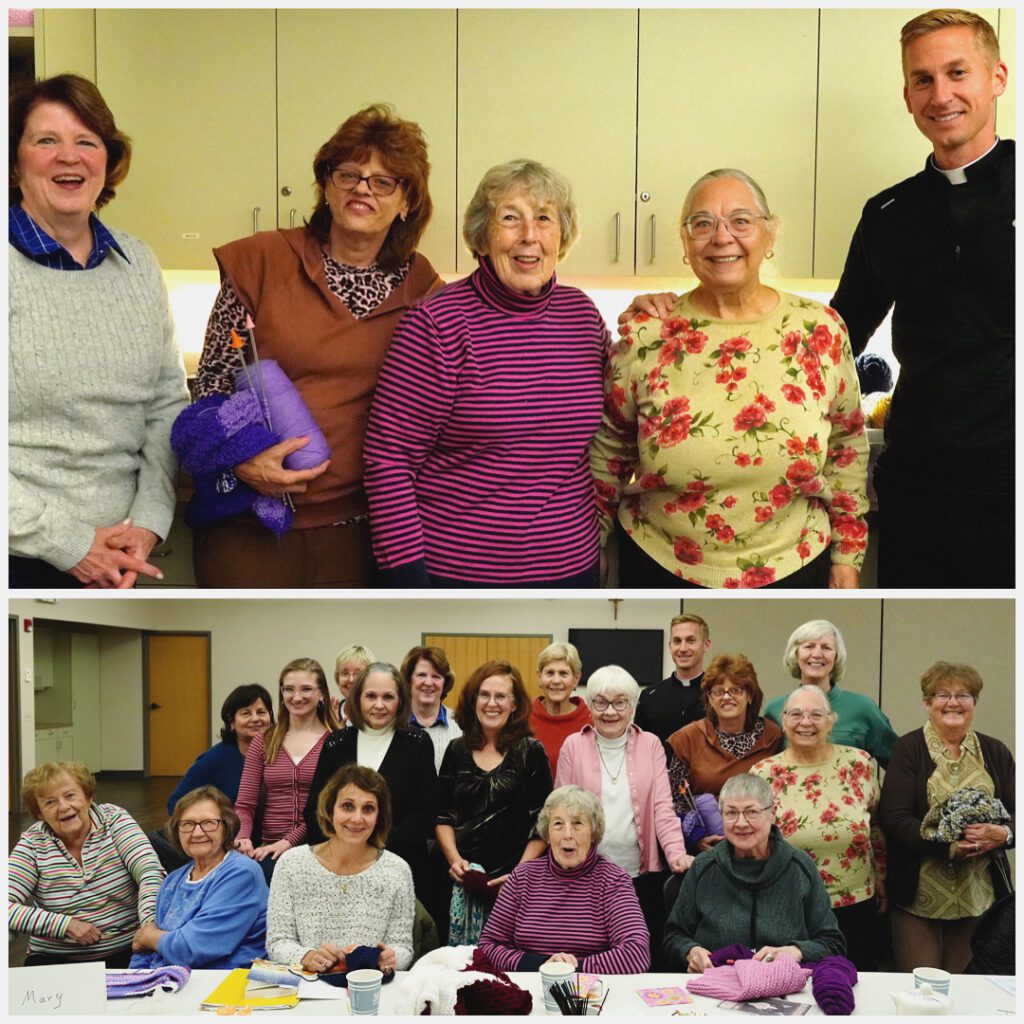 Do You Like to Knit? Crochet? Chat? Pray? Join Notre Dame's Prayer Shawl Ministry Wednesdays at 1:00 pm. We work on individual projects (shawls or blankets) for those who are sick or in need. The finished shawls are then presented to the needy with a lovely prayer, knowing that they were made with love and compassionate prayer on behalf of Notre Dame community.
The prayer shawl ministry prayerfully knits and crochets prayer shawls and baby blankets. Meetings are Wednesday from 1:00-2:00pm in O'Keefe B.
Besides creating prayer shawls for those in need of comfort, our Prayer Shawl Ministry has now expanded to include the loving production of baby blankets that will be given to expectant mothers.
All parishioners, including men, are invited to come and learn the basic stitches necessary to complete prayer shawls and blankets for those in need. Patterns are available, as well as experienced knitters/crocheters who are ready and willing to get you started on this relaxing, stress-reducing activity. You provide your own needles and yarn. Completed items are presented to the needy with a prayer, knowing that they were made with caring and compassionate prayer on behalf of the Notre Dame community.
Our Prayer Shawl Ministry focuses its energy on symbolizing shelter, peace and spiritual substance. Since its inception in 2007, over 2500 Prayer Shawls/Blankets have been gifted to nursing homes and people who are grieving or who are facing unusual challenges. These warm and loving gifts are blessed and packaged with a prayer insert along with a card with the names of the knitters.
The Prayer Shawl Ministry drives the shawls to several different nursing homes. Shawls are regularly brought to Manor Care in Westmont. They have also been delivered to Our Lady of Angels Parish in Chicago. They have driven baby blankets to Pregnancy Crisis Centers and last Christmas they sent baby blankets with the Caring Tree gifts.
For more information and to get involved, please contact Terry Ernest at tmernest5827@gmail.com