Your generosity and help are appreciated by the Mission of Our Lady's of the Angel's in Humboldt Park!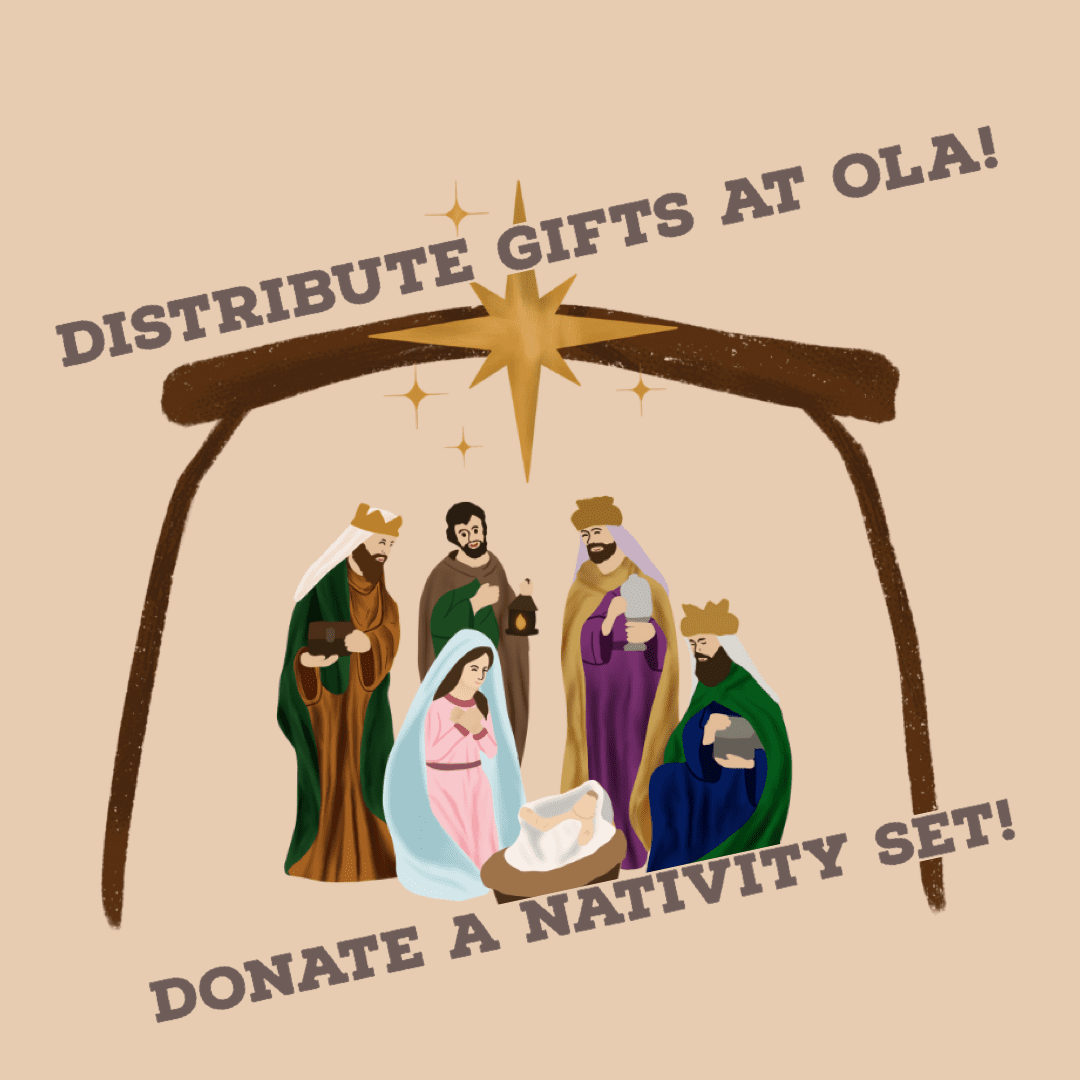 DONATE a Nativity Set:
The OLA sisters have thought about giving nativity sets to the families they serve for a long time and now Notre Dame parishioners can make that happen! (maximum cost not more than $50—stable optional) Sets are available on Amazon.
Bring sets to the parish reception Desk by 12/5.
ASSIST WITH DISTRIBUTING GIFTS at OLA Missions
Saturday, December 17, 8am to 12:30pm – we will be OUTSIDE so dress warm!
Sign up here.
Check out our Giving Tree for gifts for the OLA Mission community!